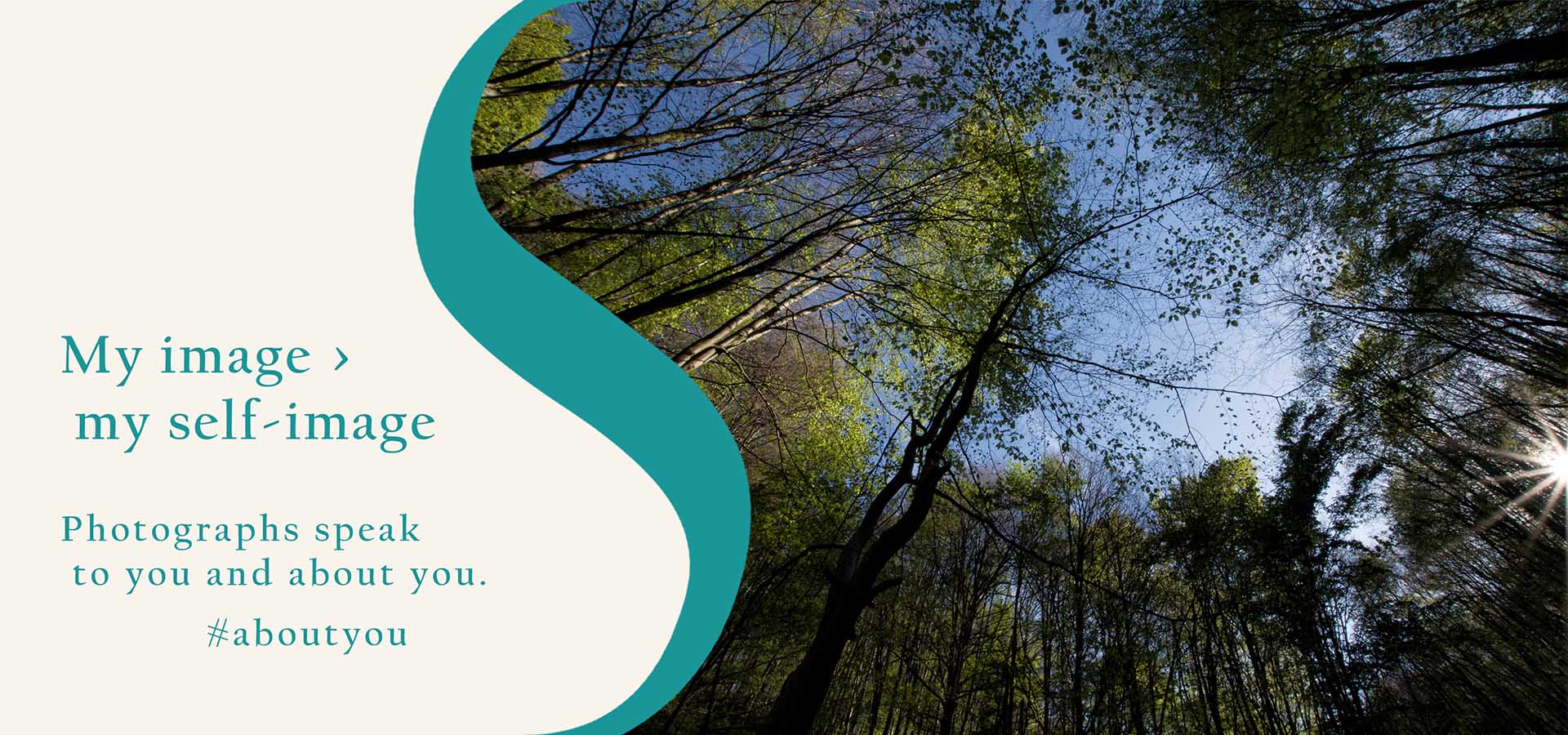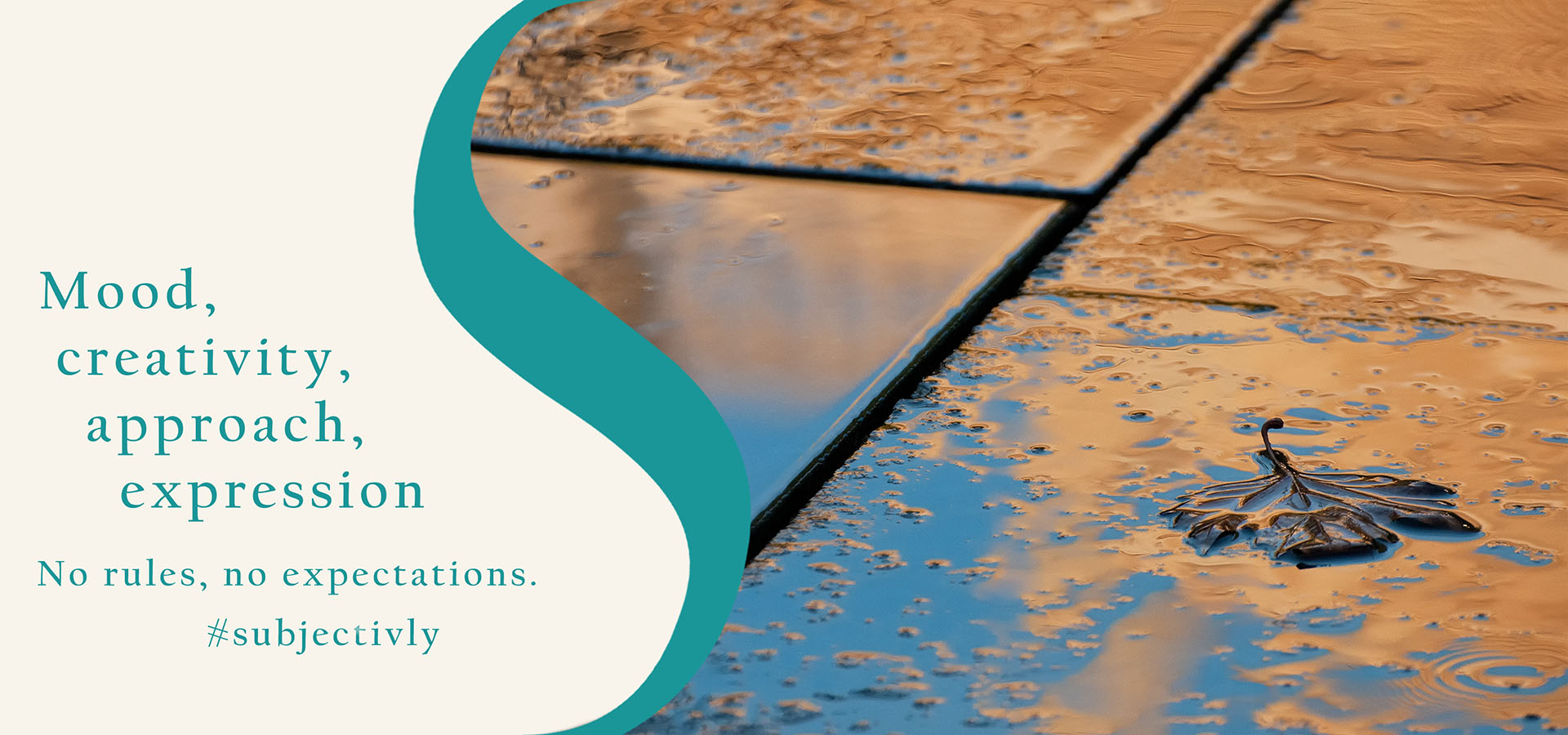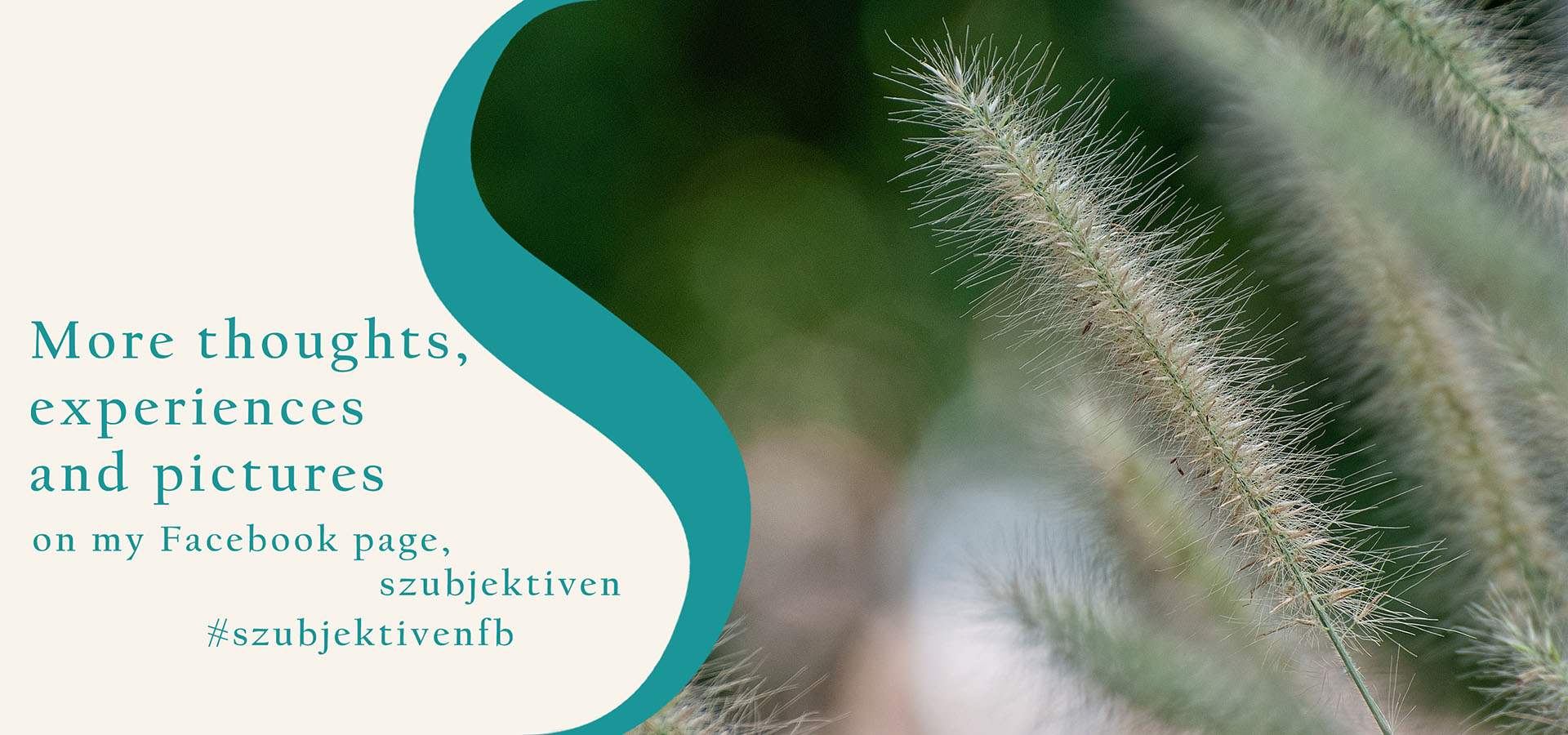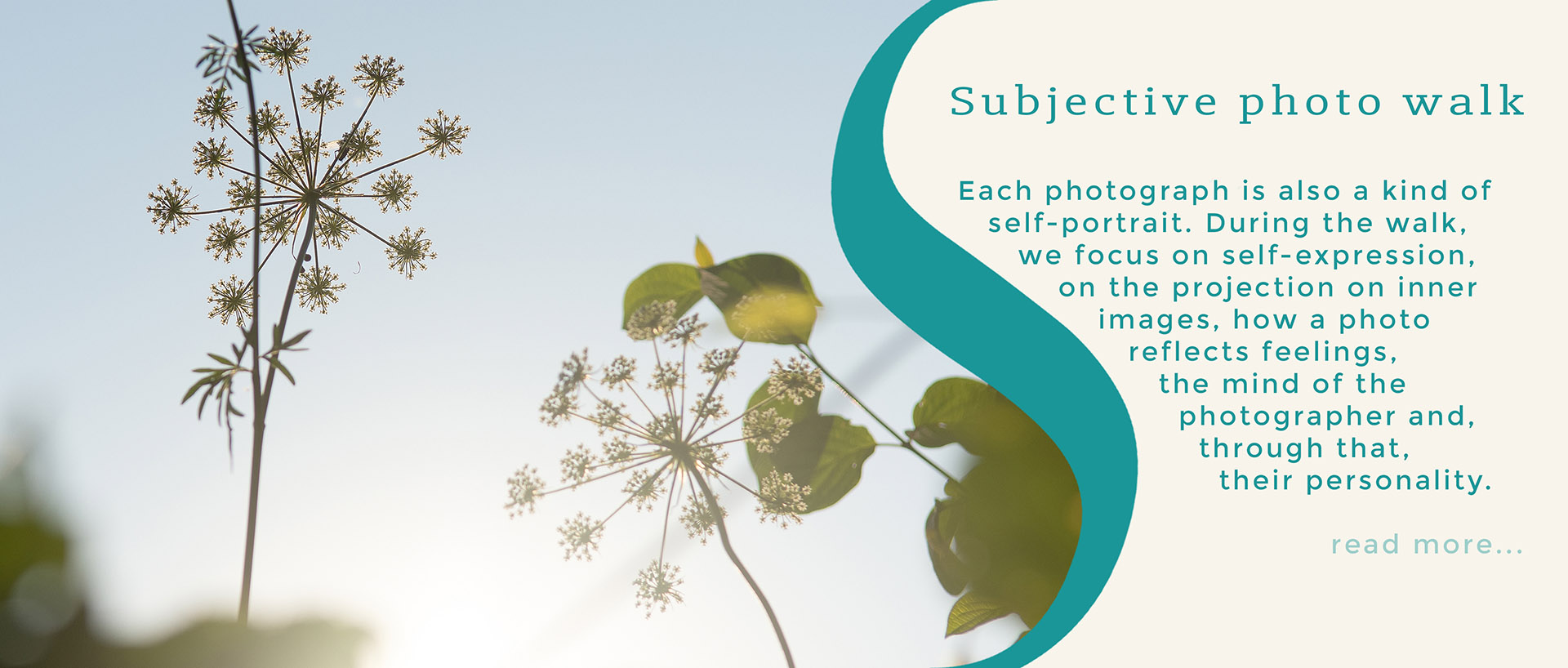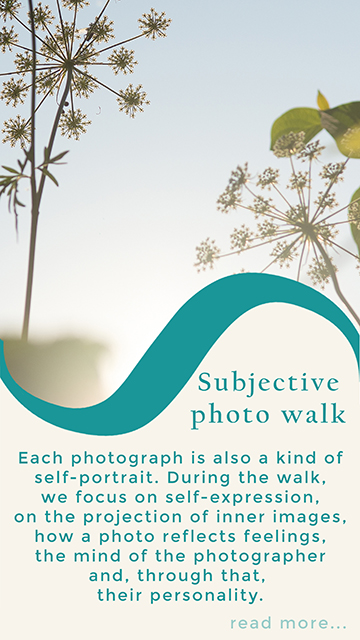 I was honoured to be invited by the Faculty of Commerce, Tourism and Hospitality of Budapest Business University, to give a lecture and workshop on subjective photography at the international intensive week "Behind the Scenes of Urban Tourism". 6 European...
read more
Subjective photo walk price
Price of a subjective photo walk: 28.000 HUF/walk (2 hours)
What happens in a photo walk?
 

Watch this short film to get an idea
What feelings do the photos you take evoke in you?
What do they reflect back to you?
How do you approach and focus on what you would like?
A photo walk is a playful way of helping you discover yourself, revealing how you unconsciously show the world a part of your soul.